Leadership training news
I would like to introduce you a new leadership training " Leadership in Business World", a project I am working on together with initiator Herve Tunga in collaboration with Zero Generation an organisation uniting the founders of the Leadership summer school which was founded over 10 years ago by me. All the learnings of 10 editions of the leadership summer school culminated into a new project. The price-quality of this offer is extremely sharp and without a doubt the price will go up in the future…
Leadership in Business World
Leadership in Business World is a complete learning program including 8 days-long live event with parallel workshops allowing participants to craft their path, supported by a 6 months period of personal coaching from experienced coaches.
From 18th to 25th March 2018, Ljubljana, Slovenia, you are invited to a program that combines personal development, groupand individual Coaching, team-based real life business challenges, and practice through interactions with local businesses. The event will take place at Hotel CUBO. View Map
The event is tailored for young professionals in leadership positions, willing to extend their self-awareness and foster the development of their team and its individuals members, for a sustainable development of their organisation.
By business, we mean any kind of organisation involved in the provision of goods, services, or both, to customers. Business is about perceived value and became the predominant mechanism of such exchanges. Business World refers to all exchanges of goods and/or services from providers to entities which can be defined as consumers.
Who is a leader in an organisation?
A leader is anyone who is in charge of people, following the definition given in Training Within Industry (TWI). And according to the same definition, a leader should have knowledge of his work and of his responsibilities, as well as skills of passing on instructions, making improvements and last but not least – leading people.
Leadership in Business World is designed to answer to the need of a specific yet difficult set of skills – leading others.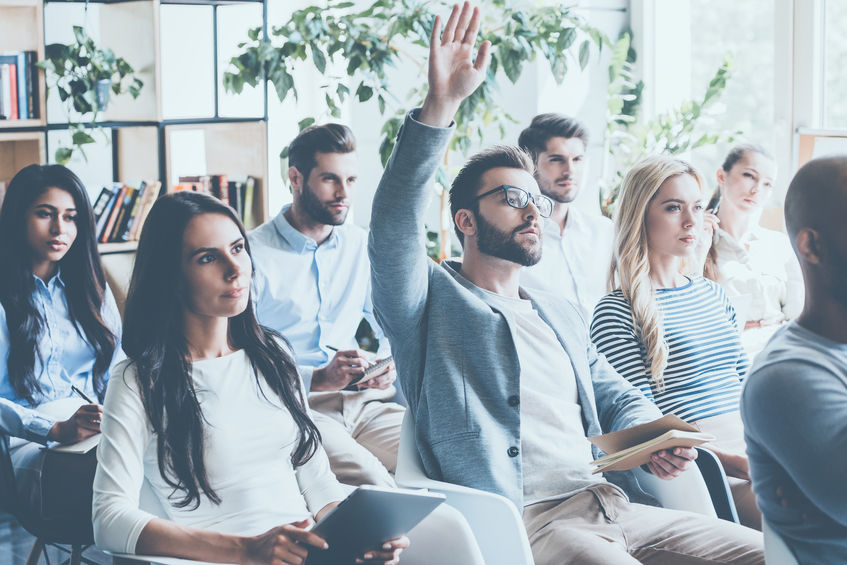 If you want to follow the news about this event, consider following me on social media.